Green Flooring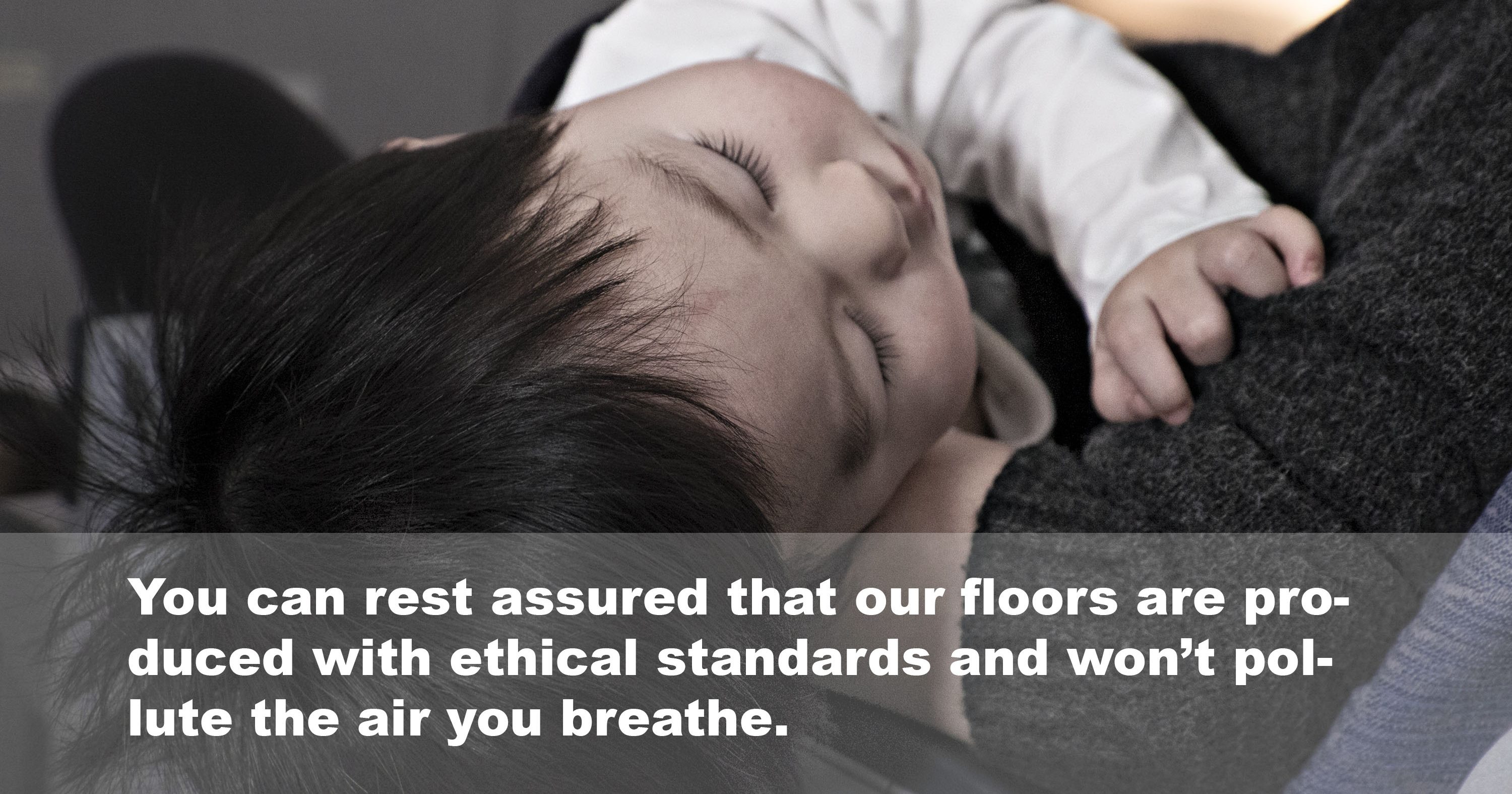 Our product portfolio of quality Laminate, Hardwood, Bamboo has been tested by the most stringent environmental standards and received certifications. As we know indoor air quality is an important contributing factor to healthy indoor environments. We only use very low-emitting materials to minimize volatile organic compounds (VOCs) emission, to create safe and healthy interior environments where people spend an extended period of time.
Laminate Flooring: CARB2
Engineered Hardwood Flooring: E1
Solid Strand Bamboo Flooring: JIS/JAS F**** 
With climate change and environmental concerns ever-present, the timber we are using are PEFC certified which means they are legal and sustainable. Our customers can be assured that the floors you buy have been responsibly sourced and have minimum impact on our environment.
So, when you purchase from Tradex Global you can rest assured that you are getting a floor that was produced with ethical standards and won't pollute the air you breathe.
Glossary
CARB2 - CARB stands for California Air Resource Board, which is a division of the California Environmental Protection Agency. CARB is released in released in two phases, CARB2 requires formaldehyde emissions are equal to or less than 0.11 ppm (parts per million).
E1 - E1 is European formaldehyde emission standards. Wood flooring adhesives that meet E1 formaldehyde standards have less than 8 mg/100g.
JIS/JAS F**** - JIS/JAS is the Japanese rating system for formaldehyde emission. JIS stands for Japanese Industrial Standards. F-Four Star standards is maximum of 0.3mg/l formaldehyde emission.