Laminate Flooring
Laminate Flooring
Laminate flooring is durable, competitively priced, easy to maintain and they offer homeowners a wide variety of choice. The huge selection of laminate colours and styles gives you an authentic wood look to fit practically any room in your home. Laminate flooring offers unlimited potential on a limited budget.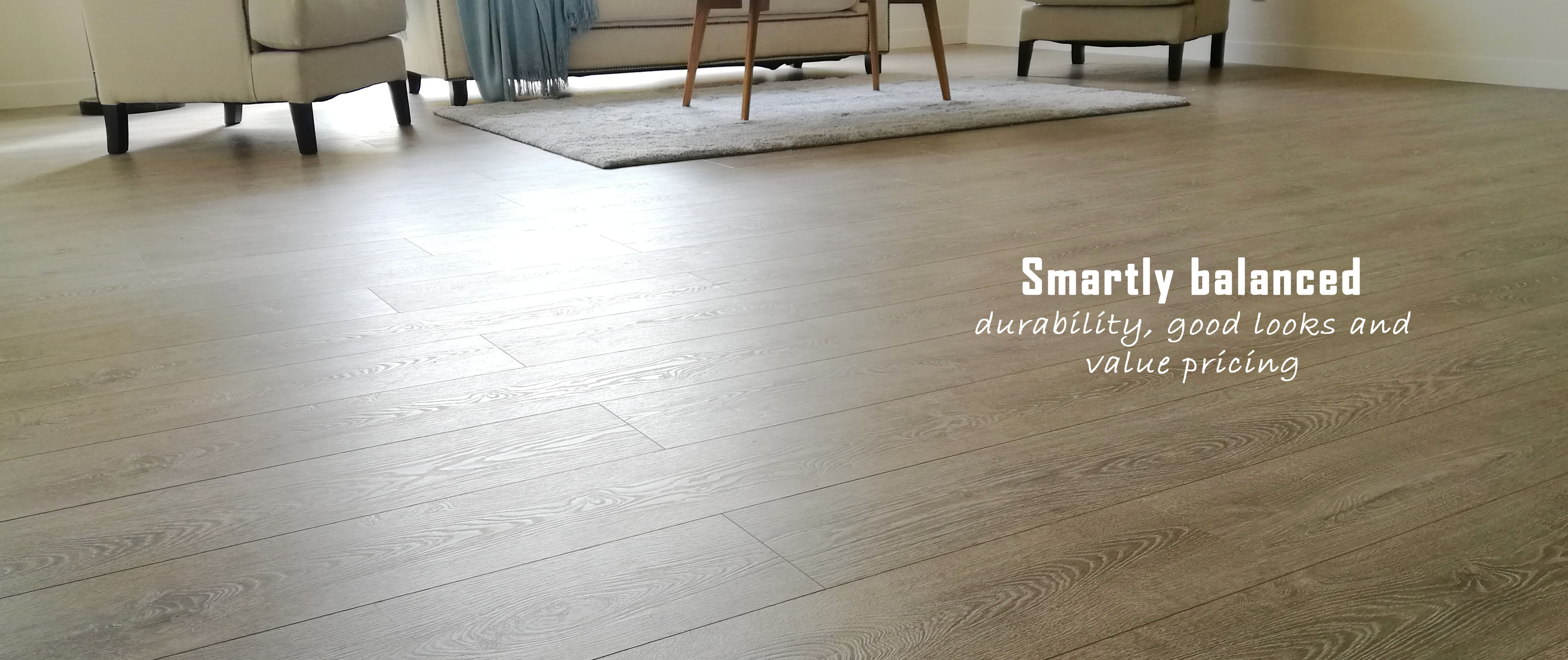 Tradex laminate flooring features:
Durable. With its strong, scratch-resistant, and highly durable flooring surface, it's great for high traffic areas and houses where there are pets and children. AC rating of 3 or even higher is ideal for general residential and light commercial use.
Easy to install. Valinge patented locking system makes them easy to work with. Floating installation method means it doesn't have to be nailed, stapled, or glued to a subfloor. It's so easy to install, most people can do it themselves. It's a great project for any level of DIYer.
Easy to clean and maintain. Laminate's moisture and stain resistant surface makes cleaning spills easy. There are no special cleaners needed to keep a laminate floor in top shape. Daily sweeping is all you need!
Great looks. We offer a wide variety of designs. All of these are available in different colors, surface treatments, thicknesses, and plank styles. You'll find laminates in vivid, swirling wood grains so natural looking you'd swear they are solid hardwood.
Hypoallergenic. Since there are no places to trap dust and other particles that can cause allergies for some people, laminate flooring is a great choice. The underlay provides a moisture barrier that not only protects the floor from damage, but also prevent mold from forming and sporing.
Environmentally friendly. No hardwood trees are chopped down for the manufacture of luxury laminate floors. This is especially important if you want to ensure that your office has a green profile.
Easy installation with Valinge 5G locking system

Showing all 22 results